Treatment
Treatment for type 1 diabetes includes:
Taking insulin
Carbohydrate, fat and protein counting
Frequent blood sugar monitoring
Eating healthy foods
Exercising regularly and maintaining a healthy weight
The goal is to keep your blood sugar level as close to normal as possible to delay or prevent complications.

Generally, the goal is to keep your daytime blood sugar levels before meals between 80 and 130 mg/dL (4.44 to 7.2 mmol/L) and your after-meal numbers no higher than 180 mg/dL (10 mmol/L) two hours after eating.
Insulin and other medications
Anyone who has type 1 diabetes needs lifelong insulin therapy.
There are many types of insulin including:
Short-acting (regular) insulin
Rapid-acting insulin
Intermediate-acting (NPH) insulin
Long-acting insulin
Insulin administration
Insulin can't be taken orally to lower blood sugar because stomach enzymes will break down the insulin, preventing its action. You'll need to receive it either through injections or an insulin pump.
Other medications
Additional medications also may be prescribed for people with type 1 diabetes, such as:
High blood pressure medications
Aspirin
Cholesterol-lowering drugs
CHECK, CHECK AND CHECK BLOOD GLUCOSE!
THE MORE YOU CHECK. THE MORE YOU KNOW.THE BETTER YOUR CONTROL
Healthy eating and monitoring carbohydrates
There's no such thing as a diabetes diet. However, it's important to centre your diet on nutritious, low-fat, high-fibre foods such as:
Fruits
Vegetables
Whole grains
Your dietitian will recommend that you eat fewer animal products and refined carbohydrates, such as white bread and sweets. This healthy-eating plan is recommended even for people without diabetes.

You'll need to learn how to count the amount of carbohydrates in the foods you eat so that you can give yourself enough insulin to properly metabolize those carbohydrates. A registered dietitian can help you create a meal plan that fits your needs.
Physical activity
Everyone needs regular aerobic exercise, and people who have type 1 diabetes are no exception. First, get your doctor's OK to exercise. Then choose activities you enjoy, such as walking or swimming, and make them part of your daily routine.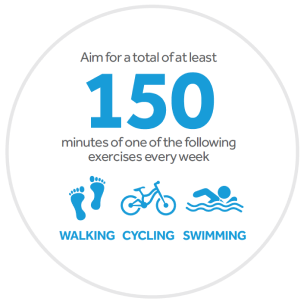 Remember that physical activity lowers blood sugar. If you begin a new activity, check your blood sugar level more often than usual until you know how that activity affects your blood sugar levels. You might need to adjust your meal plan or insulin doses to compensate for the increased activity.